General and specialized ultrasound
Ultrasound is a non-invasive imaging technique and
non-irradiating which studies the propagation of ultrasound targeted on a particular part of the body.
This examination makes it possible to visualize the soft tissues of the body such as the liver, the spleen, the kidney or the heart.
The probe sends ultrasounds of different frequencies to the tissues of the body which will reflect part of these waves.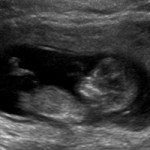 The device analyzes the time the ultrasound took to return to its starting point as well as its strength.
A computer analyzes everything in order to reconstruct an image that will be projected on the monitor of the device.
Doppler ultrasound is a technique often used in ultrasound to clearly visualize the shape of the vessels.
The doppler technique is often used on the arteries of the neck, the vessels of the abdomen and the study of the lower extremities.
The exam lasts about fifteen minutes.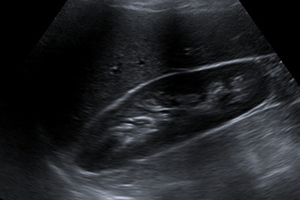 Abdomen:
Fasting since midnight the day before the exam
Prohibited: cigarettes, chewing gum and water, except for taking medication.

Pelvic:
Drink 750 ml of liquid 1 hour 30 minutes before the examination and do not urinate afterwards.
Preparation
Abdomen:
-Fasting since midnight the day before the exam
– Prohibited: cigarettes, chewing gum and water, except for taking medication
Pelvic:
– Drink 750 ml of liquid 1 hour 30 minutes before the examination and do not urinate afterwards